A Young Working Couple's Dream Future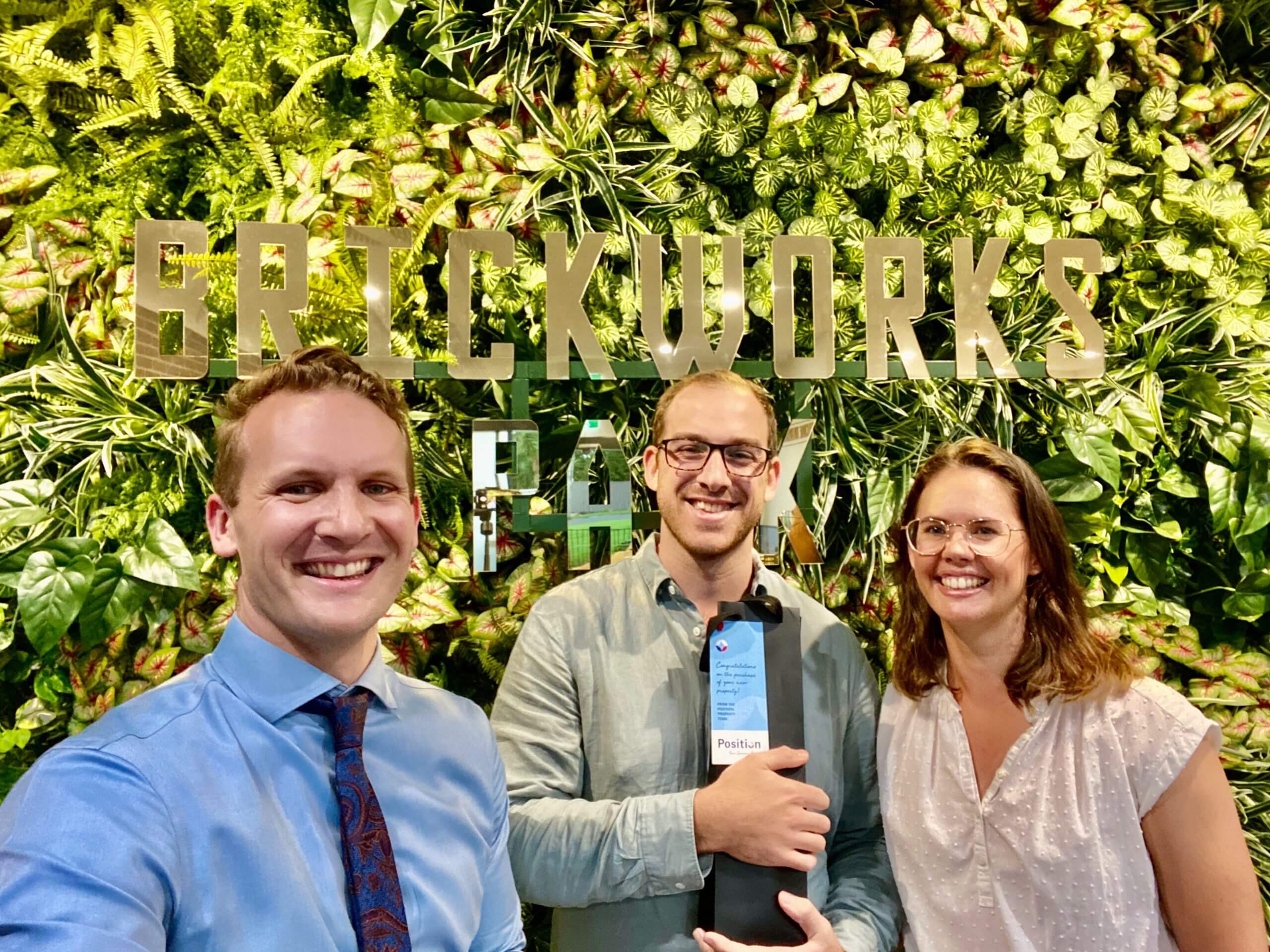 A YOUNG WORKING COUPLE'S DREAM FUTURE
Meet Kathleen Casford and Matt McFarlane, the newest future residents of Brickworks Park. Along with their two furry friends – Spoodle, Delilah, and Tibetan Spaniel X, Lara – Kathleen and Matt are looking forward to moving into their new three-bedroom townhome at Brickworks Park.
Long-time Brisbane locals and career go-getters, Kathleen is a graphic designer and runs a creative studio while Matt is the head of people and culture for a financial technology company in the city.
After growing up on property surrounded by animals and wildlife, Kathleen and Matt weren't just looking for a home that is conveniently located close to work but that also suits their lifestyle preference with plenty of open space and natural surrounds.
"We've been together for almost eight years and have lived in Rocklea, Graceville and Yeronga, so we wanted to stay relatively close to the city," said Kathleen. "We tried commuting from my parent's house in Greenbank near Springfield Lakes for a while and it was difficult!"
"Sustainability is important to us so we liked that not many trees were being removed for the development as the area is mainly industrial. They're actually planting a lot more trees which is great."
Because Kathleen and Matt lead an active lifestyle and have two dogs, open space was also an important factor for them.
"We were really attracted to the dog park and flexible living offered at Brickworks Park. We like having friends and family over but we don't want a massive dining table or outdoor setting taking up room so it's great there is plenty of green space and communal facilities here for everyone to use."
"When we first saw the design of the townhomes we just said 'wow'. We love the thoughtful design that incorporates historical elements with the bricks and the open plan layout that lets in natural light."
Having previously purchased an off-the-plan property, Kathleen knew the importance of due-diligence and the couple spent many hours doing research into the developer, architect and landscape architect.
"We wanted to be really well informed and careful before making our decision, so we researched the developer's background to understand their approach. It was good to see the reviews and international awards around sustainability that CDL has because that really aligns with our lifestyle."
To find out how you too could call Brickworks Park home, call us on 1800 861 868 or register your details on the contact form here.