Community living is the drawcard for this first home buyer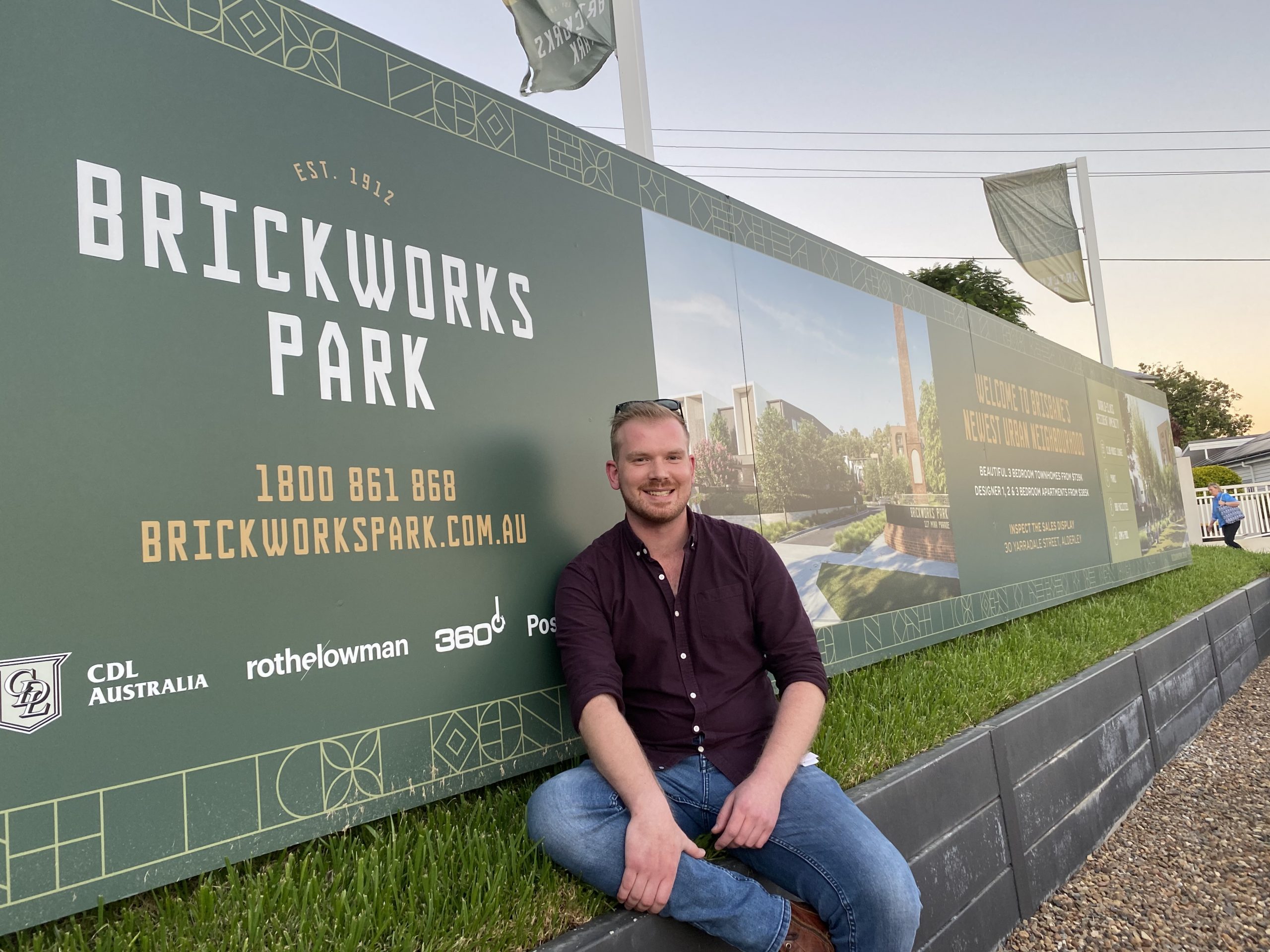 When first home buyer Scott Petersen made the decision to purchase his own property, one thing was for certain – wherever he bought needed to have the same, strong community feel he has grown accustomed to while growing up in The Gap.
"I have lived in The Gap for almost 25 years after moving to Australia from New Zealand," says Scott.
"I think Brickworks Park brings a similar feel of The Gap in the sense that it will have its own little community."
Brickworks Park is set to boast all the communal amenity one could desire when choosing to live in an inclusive community. The prospect of having access to shared spaces that wouldn't be possible when buying a detached home is what prompted Scott to sign on the dotted line.
"The architecture and location are what initially attracted me to the property and had almost sold the apartment to me prior to even understanding the amenities Brickworks Park provides," says Scott.
"However, the pool, gym, green space, tinker shed, and private dog park were the amenities that managed to seal the deal for me."
The added benefit of buying within a residential community with second-to-none amenity in Scott's opinion is not being tasked with the maintenance or cleaning they require.
"I like that the body corporate at Brickworks Park will look after all the small things that add up to a lot, like pool cleaning, landscaping and mowing the lawn," says Scott.
"By having things like this removed from your personal chore list, it provides you with more time to really enjoy oneself."
Initially, Scott had purchased a one-bedroom apartment but quickly recognised that a two-bedroom apartment could offer him better value. Since buying off the plan allowed Scott more time to save, he decided to upgrade.
"Having a two-bedroom apartment will provide a larger and more versatile living space as well as a better resale long term."
At Brickworks Park, residents can benefit from all the conveniences of a typical suburban lifestyle without having to live on the outskirts of Brisbane.
Alderley has everything you need in your daily life.  With excellent education options, everyday supermarkets and a range of boutique stores and cafés, you'll never need to venture far from home to enjoy a connected lifestyle.
Commuting is also made simple when living at Brickworks Park. Located just 700 metres away from Newmarket Train Station and minutes away from Brisbane CBD, you'll spend less time sitting in traffic and more time doing the things you love.
"I am looking forward to being so close to work and the city that I will have the ability to just enjoy my life and free time." says Scott.
Brickworks Park has already experienced popular demand, with Stage 1 apartments and townhomes almost sold. A new range of expertly crafted apartments will be available in Stage 2 which is launching soon.
If, like Scott, you want to live in a community-minded neighbourhood with all the amenity one could desire, call us on 1800 861 868 or register your details here.