Call out for stories of historic Brickworks site!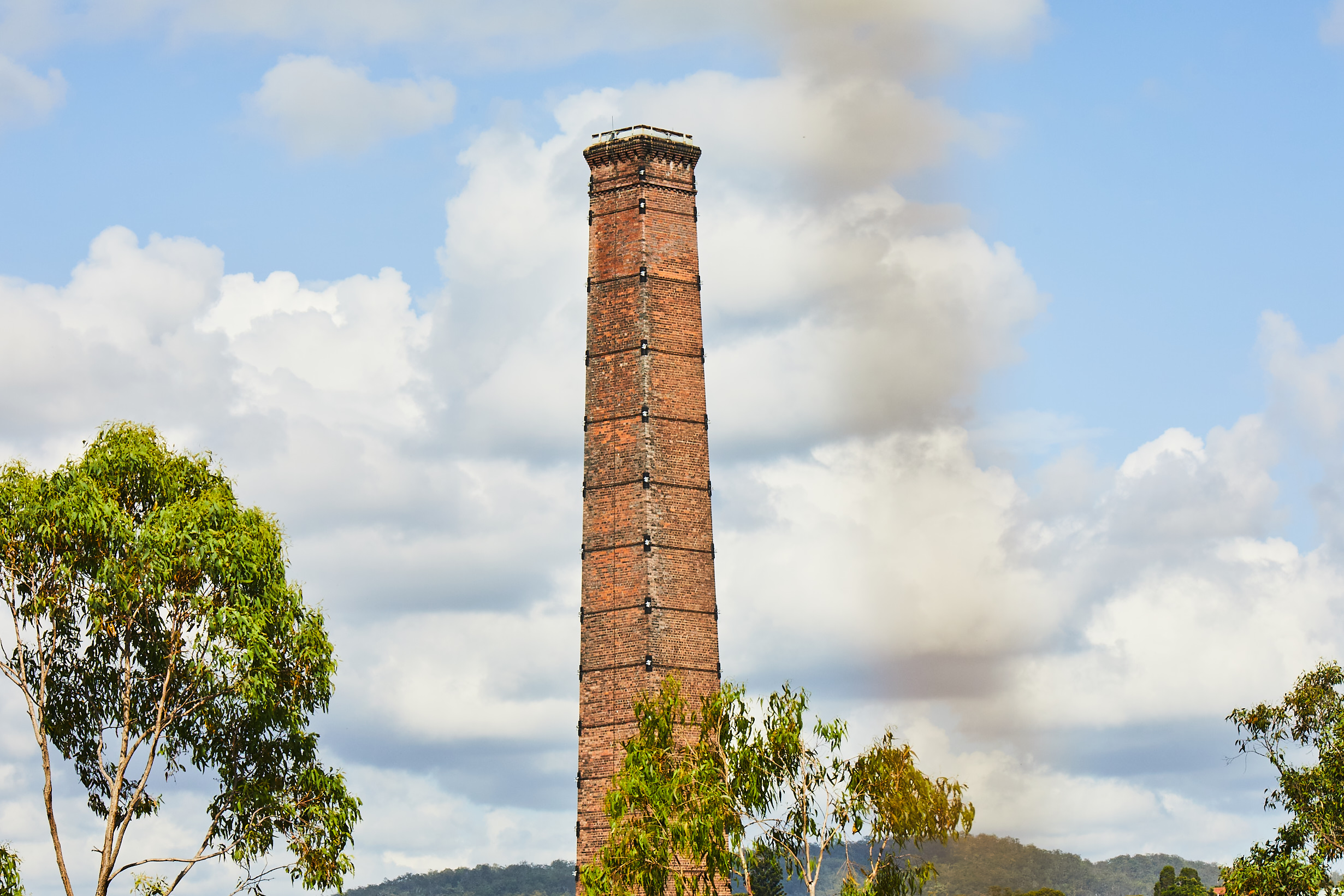 Do you have a connection to the former 'Brisbane Brick' site at Alderley? We're calling on Brisbane locals to share their stories and memories of the iconic site which is one of the most recognised locations on the city's inner northside.
These stories will be shared with interpretative signage inside the new neighbourhood, preserving forever the history of the brickworks along with the towering 55-metre heritage-listed chimney which has been preserved as the centrepiece of Brickworks Park.
A collection of rare bricks made at the site almost a century ago and recently saved from a Fortitude Valley building will also be re-used at Brickworks Park as a further lasting legacy.
Known locally as Newmarket Brickworks, the site's industrial activities date back more than 100 years to the launch of a brick firing process called the Hoffman method. The brickworks was demolished in 1987 to make way for a light industrial subdivision, but the distinctive chimney was fortunately retained and later entered into the Queensland Heritage Register.
CDL Australia Director of Residential, John Bush, said preserving the history of the site was an important part of the project.
"Many years of careful planning has gone into the vision for Brickworks Park, with considerable emphasis placed on conserving and enriching the historic elements of the site," he said.
"The iconic chimney of the former brick kilns will be front and centre of this new neighbourhood, which will also include expansive green open spaces and the introduction of more than 15,000 trees and native plants.
"Subtle brick touches will be feature throughout Brickworks Park as a reference to its rich history while new home designs have been inspired by traditional Queenslander-style housing.
"We are encouraging Brisbane locals who have a connection to the former 'Brisbane Brick and Builders Supply Company Ltd' – either themselves or through family members that once worked there – to get in touch and help us keep this history alive for future generations," said Mr Bush.