We've thought of it all at Brickworks Park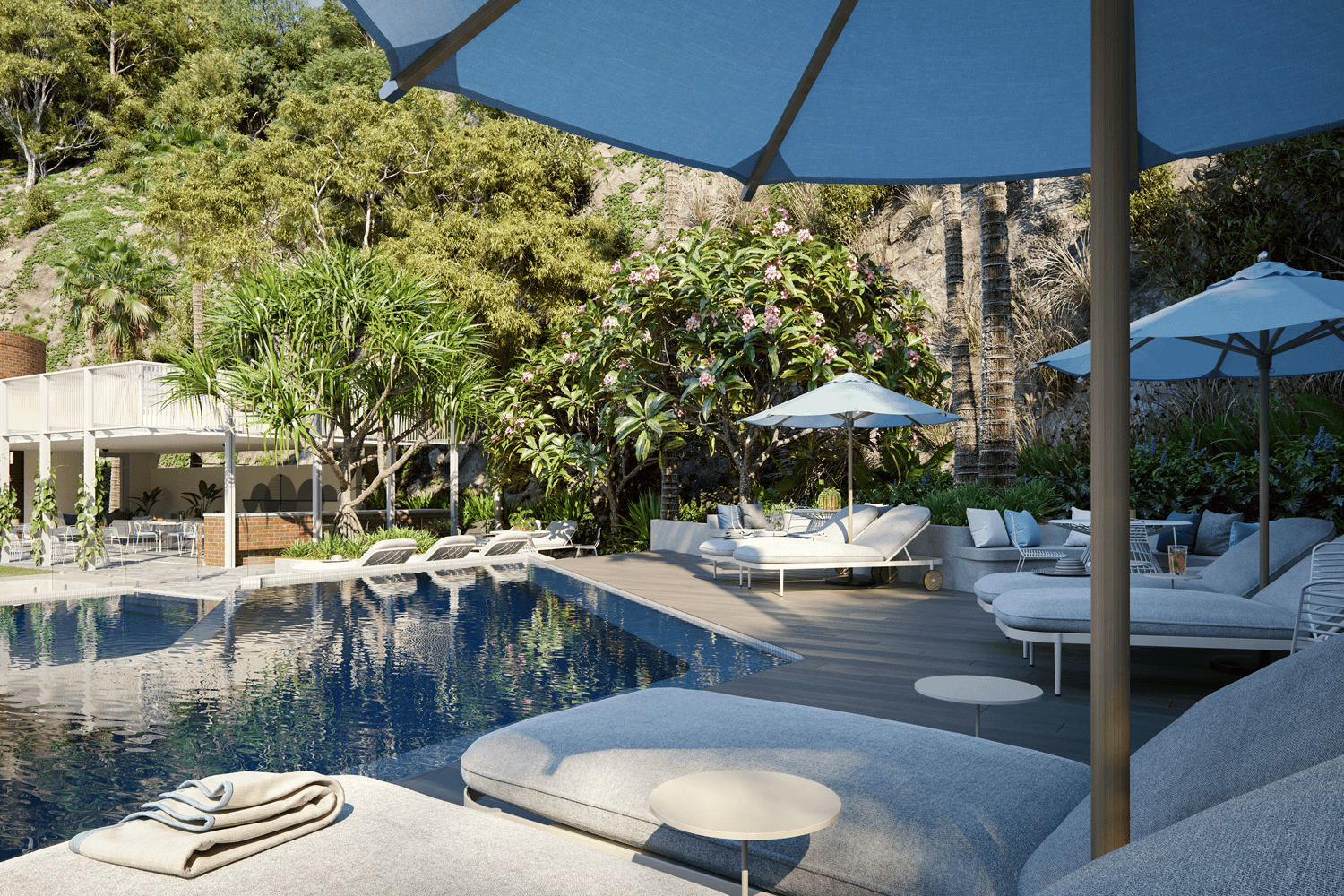 When choosing to downsize or relocate closer to the CBD, there's a risk you'll miss out on the suburban conveniences you've come to know and love. Fortunately, we've thought of everything when designing the Brickworks Park neighbourhood. Whatever you can do in a traditional suburban home, you can do here, and more.
At Brickworks Park, the best of city and suburban living has been combined to suit a wide range of lifestyles.
A space for the green thumbs
Give your green thumb a proper work out in our neighbourhood vegetable garden! Experiment by growing a range of herbs and vegetables, get the kids involved or mingle with your fellow neighbours over your gardening prowess.
Entertain the Aussie way
You'll be the envy of all your family and friends when they visit you at Brickworks Park. Find places for the little ones to play, sunbathe by the pool, or impress your guests by cooking on our range of barbecues in the Club House lounge.
Sprawl out in lush, green spaces
At Brickworks Park, there's plenty of space to meet with loved ones or to simply retreat outdoors. Our pocket park, basketball & netball courts, beautiful lawns, immersive gardens, and diverse outdoor venues provide residents with plenty of space to connect or relax.
Relax on your own terms
There's a multitude of residential breakout zones and activity spaces for you to relax and unwind in the way you desire. Whether you've got a craving to get creative in the art studio and activities shed, stretch out on the yoga lawn, or work up a sweat in the residents' gym, your entertainment and relaxation options are endless. For those that's idea of meditation is detailing their pride and joy – also known as their car – there's also a dedicated car wash bay for you to buff, shine and polish until your heart is content.
Space for your four-legged friend
Brickworks Park accommodates for residents from all walks of life – even our furry friends! With a dog wash bay and special dog park, your best friend will love life at Brickworks Park.
All the suburban conveniences, without the long commute
At Brickworks Park, you benefit from all the conveniences of a typical suburban lifestyle without having to live on the outskirts of Brisbane. Located minutes from the city centre in Brisbane's prestigious inner north, life in Alderley is interconnected with wellness, recreation, and social activity.  Excellent education options are a major drawcard to Brickworks Park, while everyday supermarkets and shopping centres complement the growing cluster of boutique stores and cafés popping up in the vibrant, close-knit suburb of Alderley.
Despite its proximity to the CBD, Brickworks Park is surrounded by all the greenery, landscaped parks, and leisure zones one could desire. It's time to start envisioning your life in Brisbane's number one suburb.
To find out how you could call Brickworks Park home, call us on 1800 861 868 or register your details here.