Brickworks Park Site Emerges As Old Buildings Demolished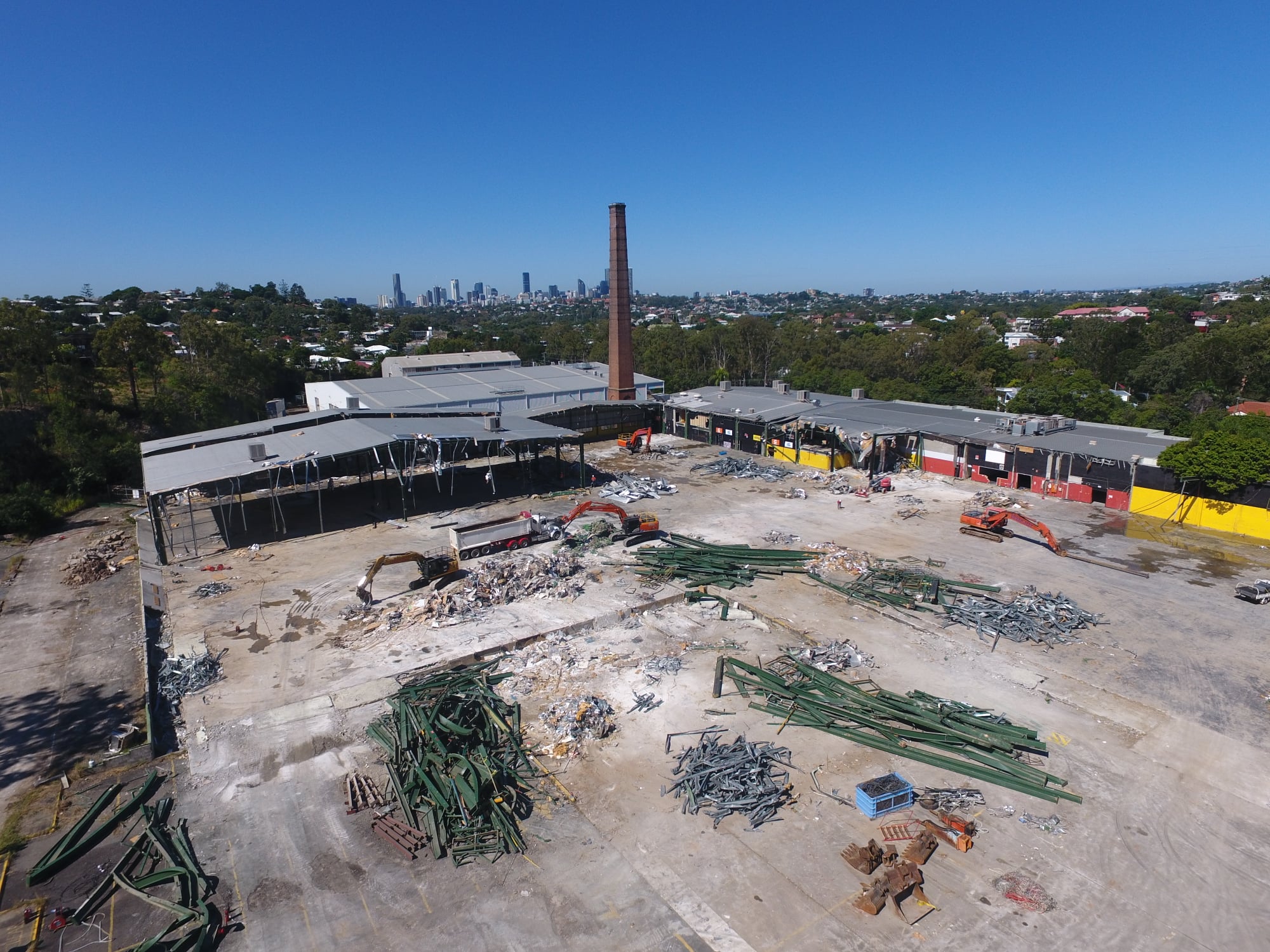 Demolition crews have been hard at work clearing light industrial buildings to make way for the landmark new Brickworks Park neighbourhood, as these latest photos reveal.
The works mark a significant milestone for CDL Australia as it prepares to start construction on Stage 1 of the 5-hectare inner city oasis.
Known locally as Newmarket Brickworks, the original factory was demolished in 1987 to make way for the light industrial subdivision that is now being cleared.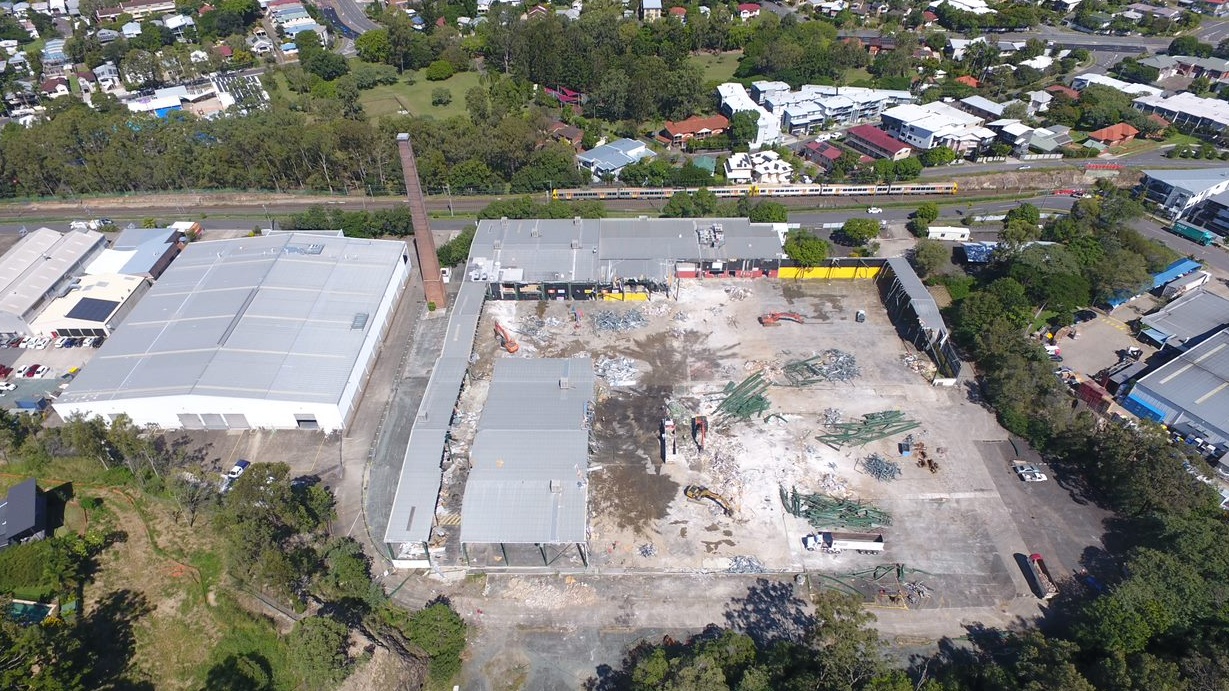 Brickworks Park will blend seamlessly with the surrounding residential area, setting a new benchmark for quality while honouring the history of the area.
Located midway between Alderley and Newmarket train stations, Brickworks Park is close to all the services that make the vibrant suburb of Alderley so liveable, including dining, shopping, schools, parks, employment opportunities and the CBD.
Join us on Saturday, 15 May 2021 for a special event to celebrate the progress of demolition works on-site. Enjoy a coffee from our coffee cart and take in views of the development site from the back deck of our Display Suite.
Click here to find out more and RSVP.
To learn more about Brickworks Park, call us on 1800 861 868 or register your details on our website contact form.  The display suite at 30 Yarradale Street, Alderley, is open from 10am – 4pm Wednesday to Saturday, and 10am – 12pm on Sundays.