Clever Design Is Part Of Brickworks Park's DNA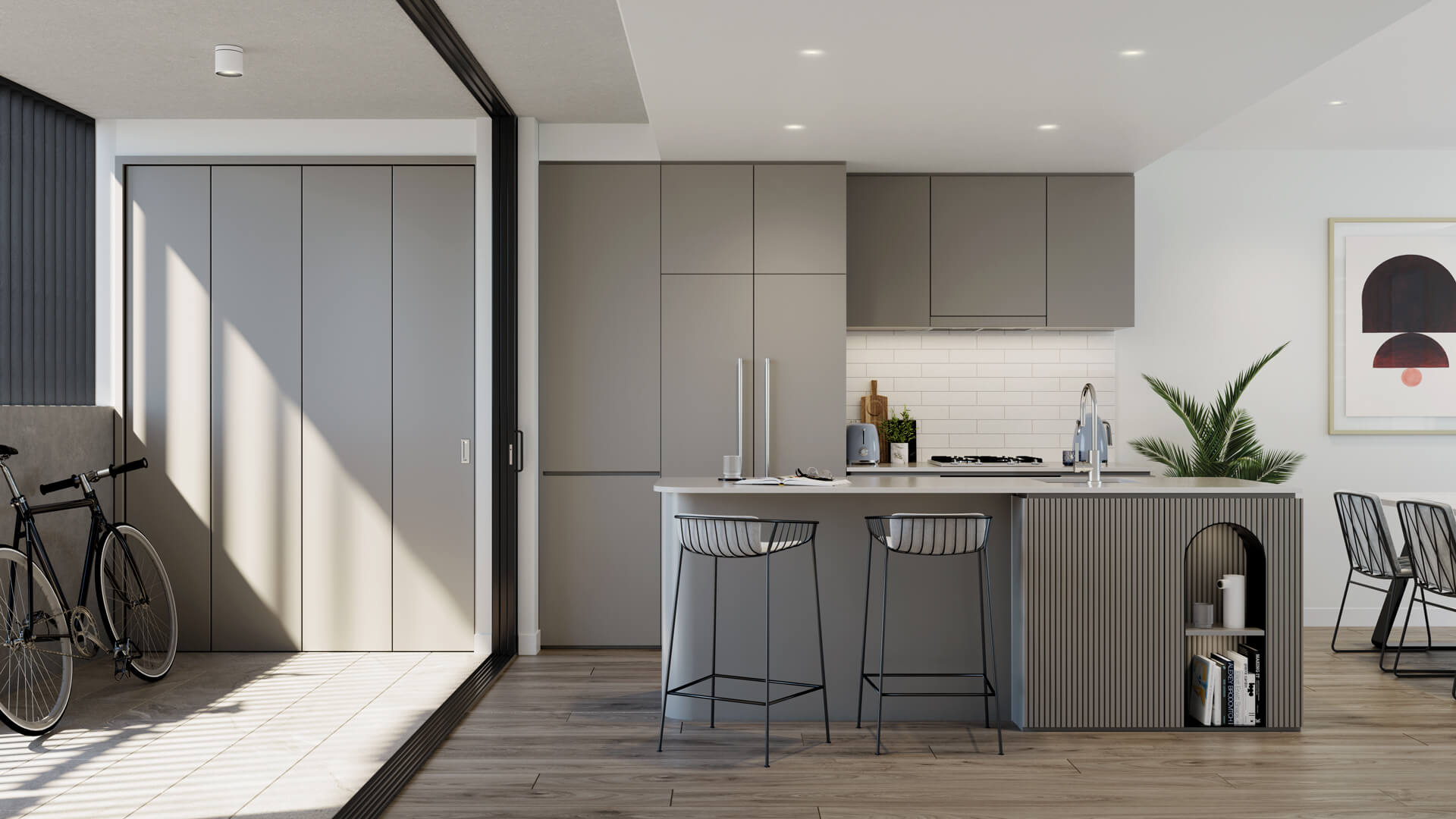 Rare 'single-loaded design'
Designed for the climate and connection with the beautiful surroundings, apartments in Brickworks Park take full advantage of a rare "single-loaded" building design, uniquely offering balconies front and back.
The layout highlights CDL's commitment to sustainability, making for incredibly well ventilated, light-filled homes designed to minimise energy bills – and that's just the beginning!
Jeff Brown, Brisbane principal of award-winning Rothelowmen Architects, describes the innovative floor plan as an "amazing asset" that will make the most of the site's predominantly south-easterly breezes.
"One real luxury of the design within the layout of the apartments is that they are single loaded," Jeff said.
"This allows for several benefits. Each apartment can be securely opened from the front to the rear, which means it can be cross ventilated really effectively."

If you haven't seen too many of these types of apartments in Brisbane – you will at Brickworks Park.
Secure forecourt terraces, or balconies will function in much the same way as the front verandah of a house – a customisable space to reinforce the notion that you've arrived at your home, with all sorts of signs of life including plants and personal touches.
No dark corridors here
Not only is the single-loaded design great for natural climate control, but it does also away with enclosed apartment corridors.
Unlike many modern apartment buildings, there are no neighbouring residences branching off from either side of a dark, narrow hallway. Instead, residents can continue to enjoy the outlook as they make their way to their front door.
"The journey into your apartment is always relating to the nature that surrounds you," said Jeff.
"You don't get into a lift and go up the building into a dark corridor. Instead, you're constantly reminded of the landscape in which you live, which is really an amazing asset for the site."
With the accent on open, green spaces and lush subtropical surroundings at Brickworks Park, then why not celebrate it!
To learn more about Brickworks Park, call us on 1800 861 868 or register your details on our website contact form.