Building A Legacy, Brick By Brick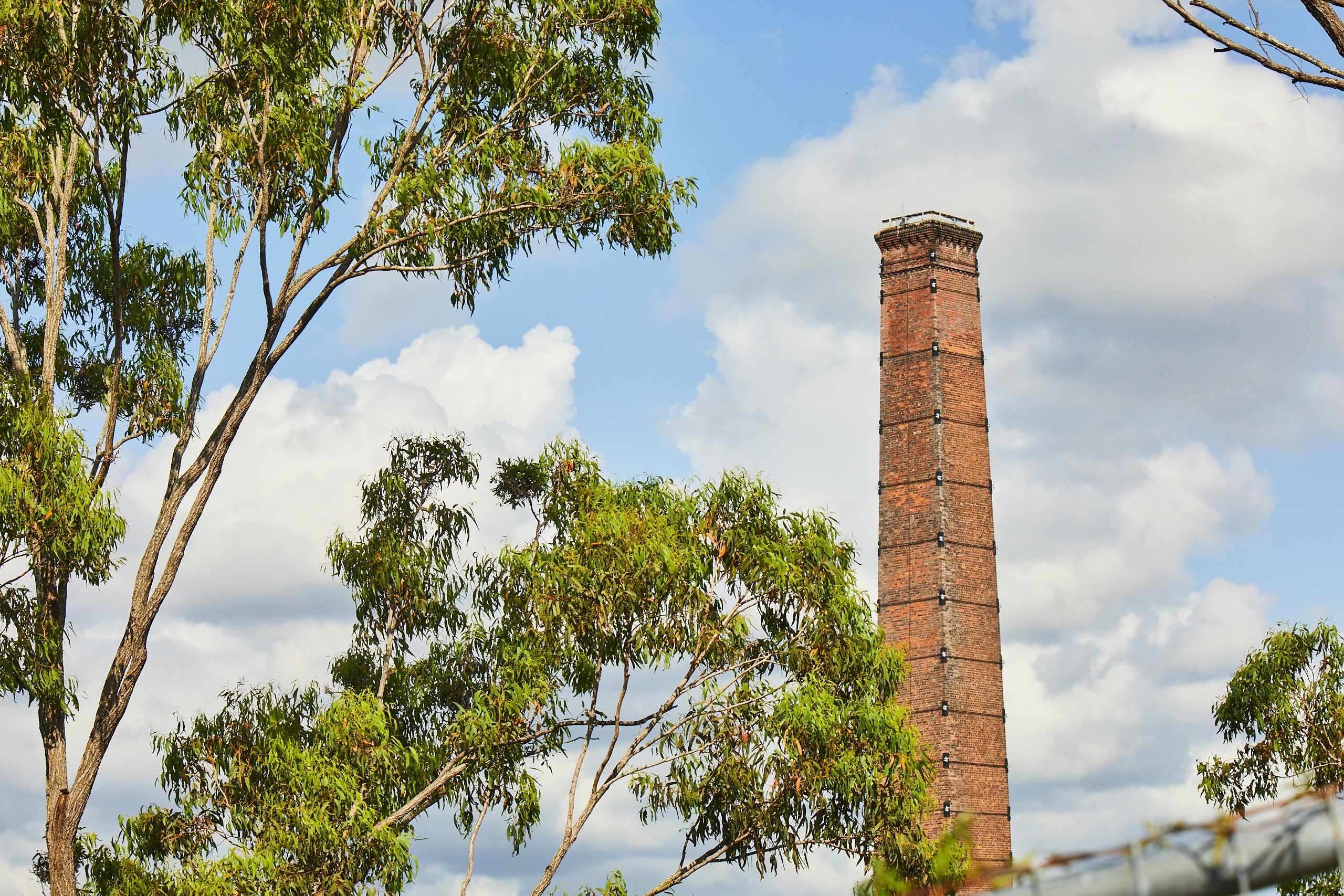 While it will be impossible to miss the landmark chimney stack as a centrepiece of Brickworks Park, there's a wealth of more subtle nods to the past too.
Soaring 55 metres high, the chimney is all that remains of the former Brisbane Brick company complex that had churned and fired local clay into bricks here since 1912.
The iconic stack was integral to the brick-making process, based on the "Hoffman Kiln" method, and saw the former Newmarket Brickworks producing about 70,000 bricks a day.
While the chimney occupies prime position within a parkland setting near the very front of Brickworks Park, there are deeper design cues at work as well.
What visitors may not realise is that the orientation of roads and pathways throughout Brickworks' 4.67-hectare site have been specially designed to enable views and even open vistas of the chimney.
At Brickworks Park, we believe if you've got something to treasure and celebrate, then celebrate it well!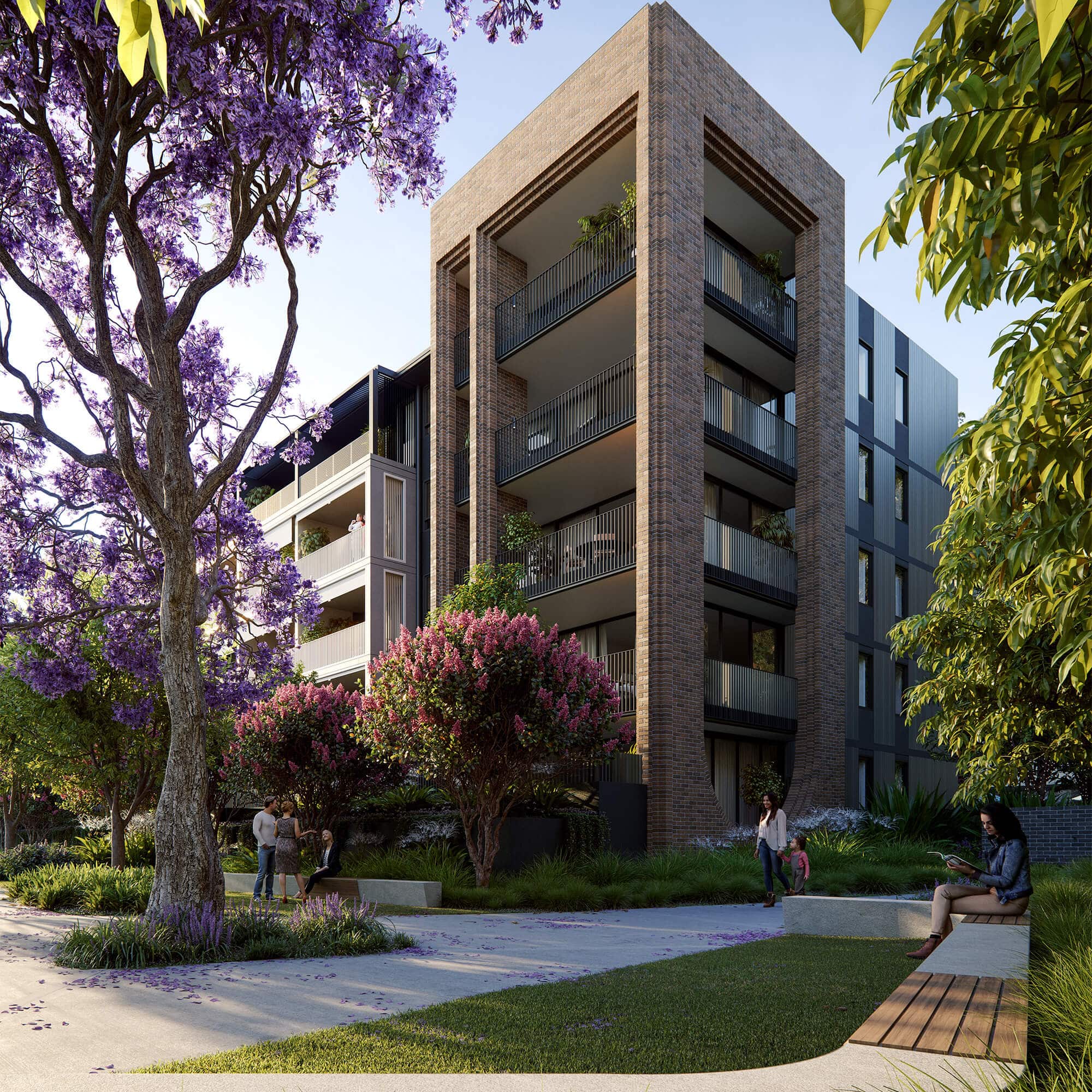 The architecture
Brick features in the architectural design of apartment buildings, townhomes and fences are an also an obvious reference to the site's past.
What's not so obvious, however, is that the angled, undulating roofs of the buildings also draw inspiration from bricks.
According to Jeff Brown, Brisbane principal of award-winning Rothelowmen Architects, the site is a very unusual piece of Brisbane's history.
"The clay soil was quarried from the site, bricks were made and they were distributed all over Brisbane," Jeff said.
"The chimney is a real marker on the skyline of Alderley. You can see it from many kilometres away and it's a real asset for the site.
"We wanted to pay homage to that through the architecture of the buildings.''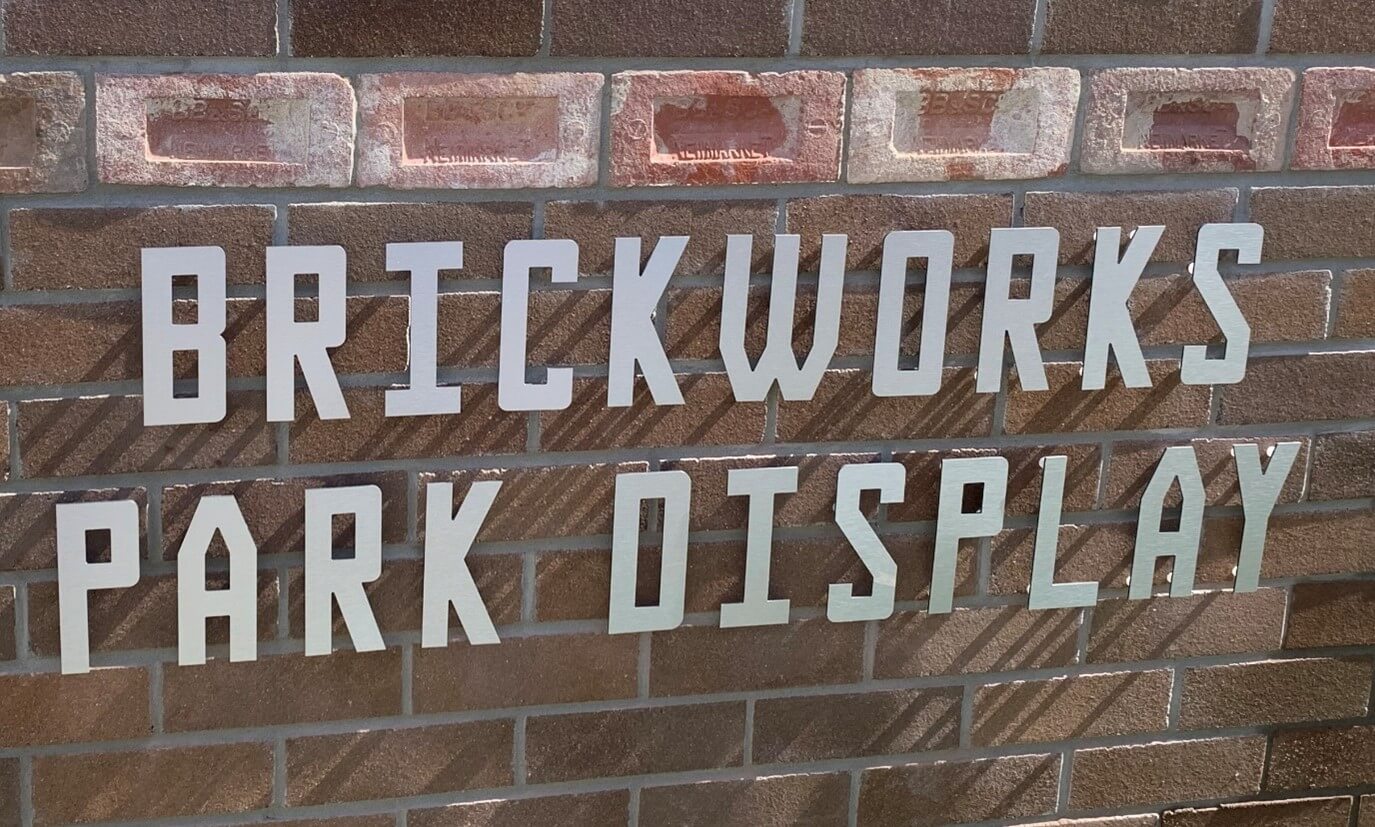 Rare bricks reused
Bricks were always going to feature in the entry statement to Brickworks Park. In a twist, however, rare historical bricks – made on site at Brickworks Park almost 100 years ago and recently rediscovered – will be incorporated into the design as part of a lasting legacy.
In fact, there are also some of these bricks to be seen at the entry to the sales display.
Symbolically, the use of bricks sets the scene for celebrating the site's important contribution to local history right from the outset.
To learn more about Brickworks Park, call us on 1800 861 868 or register your details on our website contact form. The display suite at 30 Yarradale Street, Alderley, is open from 10am – 4pm Wednesday to Saturday, and 10am – 12pm on Sundays.